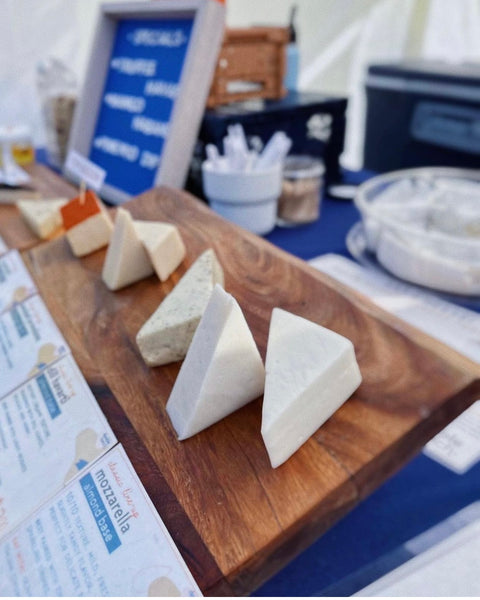 double batch vegan creamery
Cheese 6-Pack
Checking local availability
One of each, please!
Exclusive doublebatch cheese line-up: Chive Cheddar, Roasted Hatch Jack, Mozzarella, Muenster, Provolone & Truffle Havarti.
This is a discounted bundle of joy!
I mean, cheese.
$84.00
$96.00
you save $12.00
Ingredients
Best Pair With
Directions
Nutritional Facts

Click & Collect at our cheese booths locations in San Diego, Los Angeles, Orange County

We offer weekly deliveries around San Diego area. Vegan Cheese at your door step!

Shipping orders every Monday and Tuesday

Let us know where are you shopping from and we will take care of it.